Field Trip: Tropical Ecology and Conservation in the Rainforest of the Peruvian Amazon
Thursday, September 08 2005 @ 07:08 PM UTC
Contributed by: MikeSchindlinger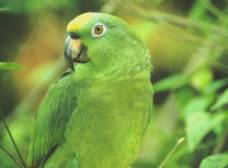 Join us!

Lesley University is offering the following trip, January 2-10, 2006 (open to all, college credit available):

CNSCI 2120 Field Experiences in Tropical Ecology: Tropical Ecology and Conservation in the Rainforest of the Peruvian Amazon

This exploration of tropical ecology will have us traveling deep into the Amazon rainforest of southeastern Peru. Professional scientists and local naturalist guides will lead us into uninhabited, species rich rainforest where bird watching and wildlife viewing possibilities are exceptional.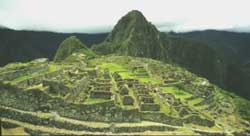 Exploration and study excursions will include guided hikes, boat rides, biodiversity assessments and interactions with local people. And, in the Andean highlands, visit Cuzco and Machu Picchu to study and explore in the realm of the Incas!

Dr. David Morimoto: morimoto@lesley.edu Office: 617-349-8226
Apply early. For the Amazon registration will be capped at 18. Applicants will be accepted only with completed forms, references and deposit. For additional information contact Dr. David Morimoto: morimoto@lesley.edu Office: 617-349-8226

Cost: $2,085 ( $300 deposit)
Airfare to/from Peru not included ($800 +/-)
Single Supplement: $765

Machu Picchu—5-days
$1,325
$150 deposit
Single Supplement: $325

---

http://www.freeparrots.net/article.php?story=20050908190811907